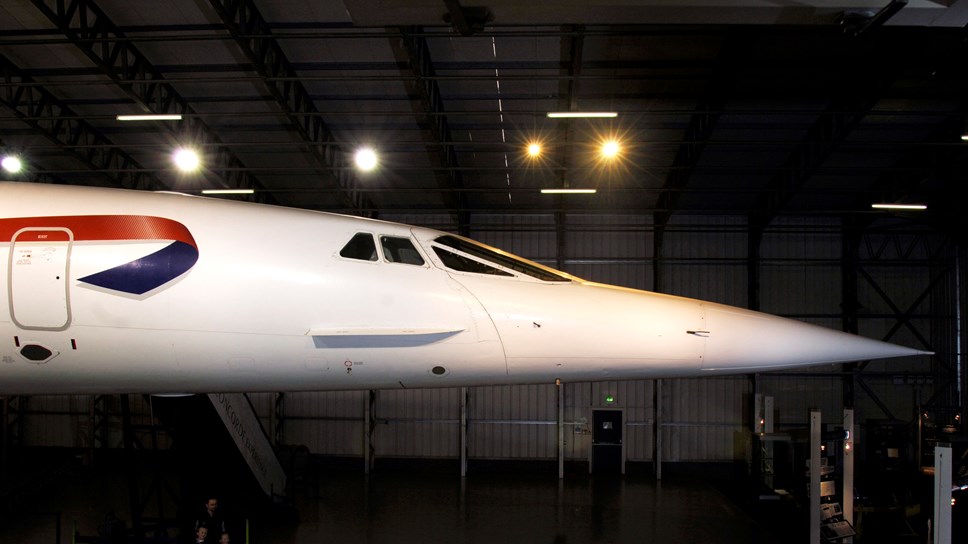 Free entry at the National Museum of Flight as The National Lottery Open Week returns
As a recipient of National Lottery funding, the National Museum of Flight in East Fortune is inviting players to visit for free on 26 and 27 March.
nms.ac.uk/nationallotteryopenweek
To say thank you for the £30m raised for good causes every week by players, The National Lottery is offering free entry and special offers at a range of National Lottery funded venues across the UK as part of The National Lottery Open Week.
From Saturday 19 – Sunday 27 March, anyone with a valid National Lottery ticket or scratch card can enjoy exclusive offers at Lottery-funded venues and attractions. There is plenty to explore, from delving into the past at historical houses, castles and museums to embracing nature at wildlife hotspots, reliving iconic moments at sports venues or enjoying a culture fix at art galleries and theatres across the UK.
On Saturday 26 and Sunday 27 March the National Museum of Flight is offering free entry to National Lottery players. Visitors to the Museum should book a timed entry ticket online in advance of their visit and bring along both their admission ticket and lottery ticket or scratch card.
Steve McLean, General Manager at the National Museum of Flight said:
"We're delighted to be taking part in The National Lottery Open Week this year. We're grateful to have received National Lottery funding, which has enabled us to redevelop two of our nationally significant Second World War hangars. Devoted to military and civil aircraft, they explore a century of aviation, presenting the stories of some of the people who built and flew them. This is our way of saying thank you to everyone who has bought a National Lottery ticket, helped us on our journey and made a contribution to supporting good causes."
Darren Henley OBE, Chief Executive of Arts Council England and Chair of the National Lottery Forum said:
"The National Lottery Open Week is a fantastic opportunity for hundreds of venues and projects across the UK to say thanks to players who raise £30 million each week for Good Causes. The UK is world-renowned for its rich and vibrant culture, and with so many incredible sites across sport, heritage, film, community and the arts sectors taking part in Open Week this year, National Lottery players are spoilt for choice when it comes to a great day out."
To discover more participating venues, insider tips and how to redeem offers for The National Lottery Open Week visit www.nationallotteryopenweek.com
Terms and conditions and booking instructions across special offers will vary, check the individual offer listing for details. See www.nationallotteryopenweek.com for full terms and conditions.
Notes to editors
National Museums Scotland is one of the leading museum groups in the UK and Europe and it looks after collections of national and international importance. The organisation provides loans, partnerships, research and training in Scotland and internationally. Our individual museums are the National Museum of Scotland, the National Museum of Flight, the National Museum of Rural Life and the National War Museum. The National Museums Collection Centre in Edinburgh houses conservation and research facilities as well as collections not currently on display.
2. The National Lottery raises more than £30 million for Good Causes every week and includes the funding of many iconic venues, historical landmarks and other amazing days out across the UK. Since The National Lottery's first draw took place on 19 November 1994, more than £43 billion has been raised for Good Causes, with 635,000 individual grants being awarded in the areas of arts, sport, community and heritage. For more information, please visit https://www.lotterygoodcauses.org.uk
3. For information on the National Lottery Open Week campaign contact tnl@inklingculture.agency
4. Bheireadh Oifis nam Meadhanan eadar-theangachadh Gàidhlig den bhrath-naidheachd seachad do bhuidhinn mheadhanan bharantaichte. Cuiribh fios do dh'Oifis nam Meadhanan airson bruidhinn air cinn-latha freagarrach.