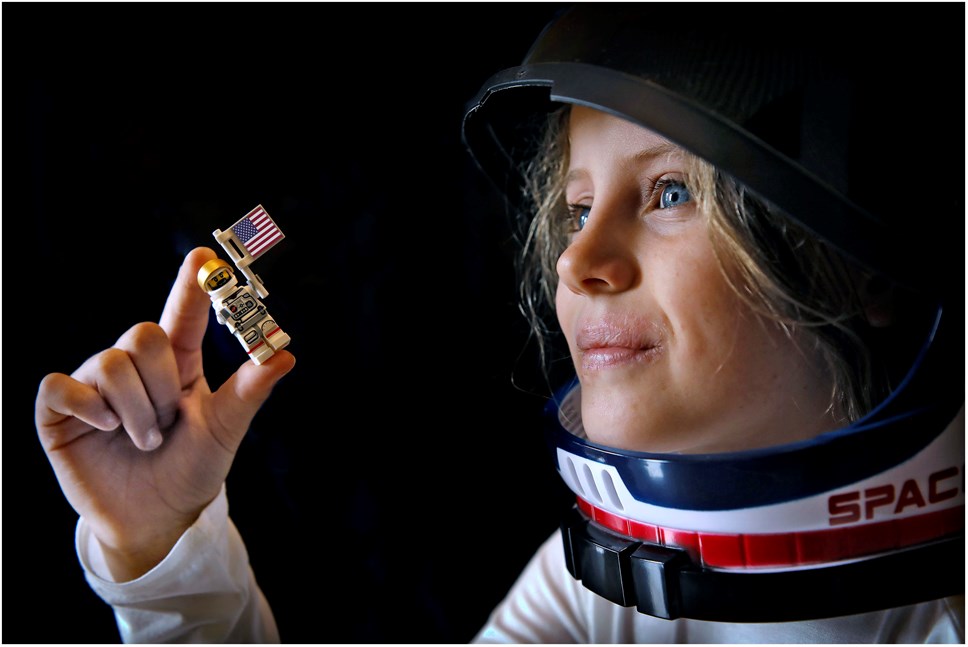 National Museum of Flight presents history in LEGO® bricks
A special display of LEGO® models showing key moments in history will go on display at the National Museum of Flight at East Fortune, East Lothian next Saturday 5 August.
A selection of press images are available here
Running until 5 November and featuring over 30 models, Brick History will take visitors on a journey back in time and show pivotal moments in world history created in LEGO®, from the Big Bang to the discovery of DNA. Thousands of bricks have been used to craft scenes that also include the extinction of the dinosaurs, the invention of the wheel, the creation of China's Terracotta Army and the arrival of the Vikings. The birth of the Industrial Revolution and the women's suffrage movement are also depicted, along with more recent events including the inauguration of US President, Barak Obama.
All of the displays have been created by Edinburgh-based LEGO® experts Warren and Teresa Elsmore. Brick History will be accompanied by a minifigure hunt plus a series of special LEGO® events including a Big Build Weekend on 26 and 27 August where visitors can help to construct a 3 metre Saturn V rocket and create their own temporary displays with LEGO®, DUPLO and Soft Bricks. Brick Sundays on 3, 10 and 17 September offer visitors the chance to build models on a particular theme and participate in a Speed Build challenge, while a Relaxed Morning on 10 September offers pre-bookable, noise-reduced sessions with staff assistance to support visitor participation. There will be further LEGO® -building opportunities during two Half Term Bricks sessions on 14-15 and 21-22 October.
Brick History and its associated events are free with admission to the Museum, which has lots for visitors to discover including iconic aircraft such as a Red Arrows Hawk and Scotland's Concorde. Families can also visit the Museum's Fantastic Flight gallery with its interactive displays offering a wonderful way to discover how aeroplanes fly. There's also a chance to learn about East Fortune's wartime heritage in the attraction's Fortunes of War exhibition.
Steve McLean, General Manager, National Museum of Flight said;
"Through the creation of displays using hugely-popular LEGO® bricks, Brick History offers a unique way for families to learn about key moments and people in history. Our associated activity programme also enables children to use their skills and imagination to build their own one-off pieces and to have fun searching for LEGO® minifigures and exploring the rest of our Museum. We're greatly looking forward to welcoming LEGO® -lovers young and old to the attraction in the coming weeks."
Brick History runs from 5 August – 31 October and 4-5 November 2023 from 10am-5pm and is free with Museum admission.
Admission: Adult (16+) £14.00 Concession £12, Child (5-15) £9, under 5's free.
National Museums Scotland members free.
Discounts available for tickets booked in advance online at nms.ac.uk/flight
Further information and images from: Karen Finlay, Artisan PR on 07803 945043 or karen@artisanpr.co.uk
Notes to editors
National Museums Scotland is one of the leading museum groups in the UK and Europe and it looks after collections of national and international importance. The organisation provides loans, partnerships, research and training in Scotland and internationally. Our individual museums are the National Museum of Scotland, the National Museum of Flight, the National Museum of Rural Life and the National War Museum. The National Museums Collection Centre in Edinburgh houses conservation and research facilities as well as collections not currently on display.
Twitter: @NtlMuseumsScot
Facebook: www.facebook.com/NationalMuseumsScotland
Instagram: @NationalMuseumsScotland
Bheireadh Oifis nam Meadhanan eadar-theangachadh Gàidhlig den bhrath-naidheachd seachad do bhuidhinn mheadhanan bharantaichte. Cuiribh fios do dh'Oifis nam Meadhanan airson bruidhinn air cinn-latha freagarrach.