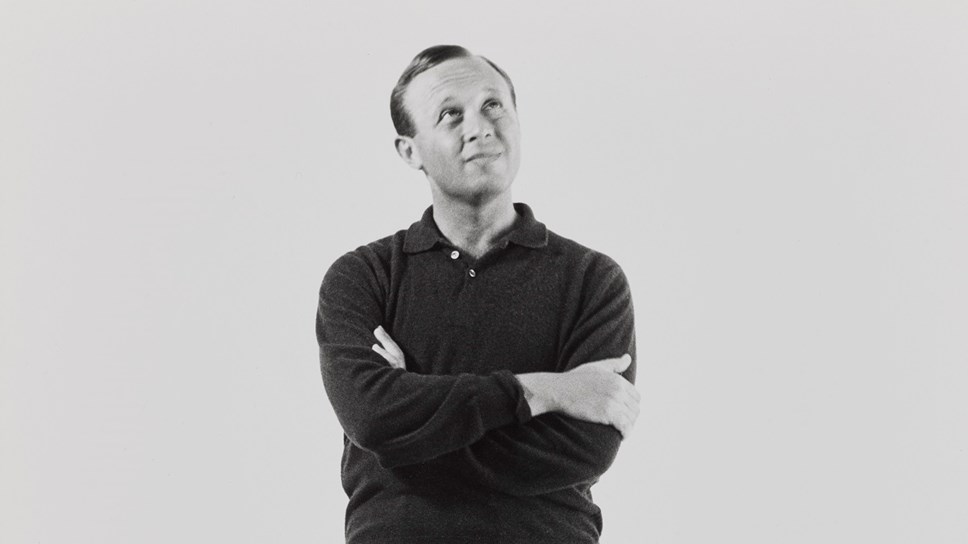 National Museum of Scotland asks public for memories of famous Scottish designer
The National Museum of Scotland is calling for memories of famous artist and designer Bernat Klein ahead of a major exhibition of his work opening next month. Klein (1922 - 2014) was born in Yugoslavia (now Serbia) but settled in the Scottish Borders where he lived and worked for over 40 years.
A selection of press images are available here.

Drawing inspiration from the landscape around Galashiels and collaborating closely with skilled Scottish manufacturers, Scotland and its textile industry were central to his success.

Curators hope to capture the stories of those who knew, worked with or admired Klein in his adopted homeland. From visiting his shops or producing fabrics, to wearing his spectacular pieces or completing a Klein knitting pattern, anyone who would like to share their story is encouraged to get in touch by email at info@nms.ac.uk with their memories and pictures.
In the centenary year of his birth, Bernat Klein: Design in Colour (5 Nov 2022 - 23 April 2023) will explore the life and varied career of one of the 20th century's leading forces in Modernist design. He is renowned for innovative couture textiles created for the likes of Chanel, Dior and Balmain, and his work was adored by royalty and fashion editors alike. He also produced fabrics for interiors, designed ready-to-wear collections and worked as a colour consultant and industrial designer.

Lisa Mason, Assistant Curator of Modern & Contemporary Design at National Museums Scotland said:
"Bernat Klein's philosophy influenced fashion, fine art, interior design, architecture and colour theory and continues to inspire artists and designers today.  He chose Scotland to build not just his home, but his business, and we'd love to hear more from anyone who remembers his time here."

Personal accounts will be collated by National Museums Scotland and may be shared on the Museums' digital channels and social media accounts.

Bernat Klein: Design in Colour
5 November 2022 to 23 April 2023
National Museum of Scotland, Chambers Street, Edinburgh
Admission: Free

nms.ac.uk/designincolour
#BernatKlein
The full exhibition press release can be found in our digital newsroom, along with a selection of press images.
Notes to editors
National Museums Scotland is one of the leading museum groups in the UK and Europe and it looks after collections of national and international importance. The organisation provides loans, partnerships, research and training in Scotland and internationally. Our individual museums are the National Museum of Scotland, the National Museum of Flight, the National Museum of Rural Life and the National War Museum. The National Museums Collection Centre in Edinburgh houses conservation and research facilities as well as collections not currently on display.
Twitter: @NtlMuseumsScot 
Facebook: www.facebook.com/NationalMuseumsScotland 
Instagram: @NationalMuseumsScotland 
2. Bheireadh Oifis nam Meadhanan eadar-theangachadh Gàidhlig den bhrath-naidheachd seachad do bhuidhinn mheadhanan bharantaichte. Cuiribh fios do dh'Oifis nam Meadhanan airson bruidhinn air cinn-latha freagarrach.