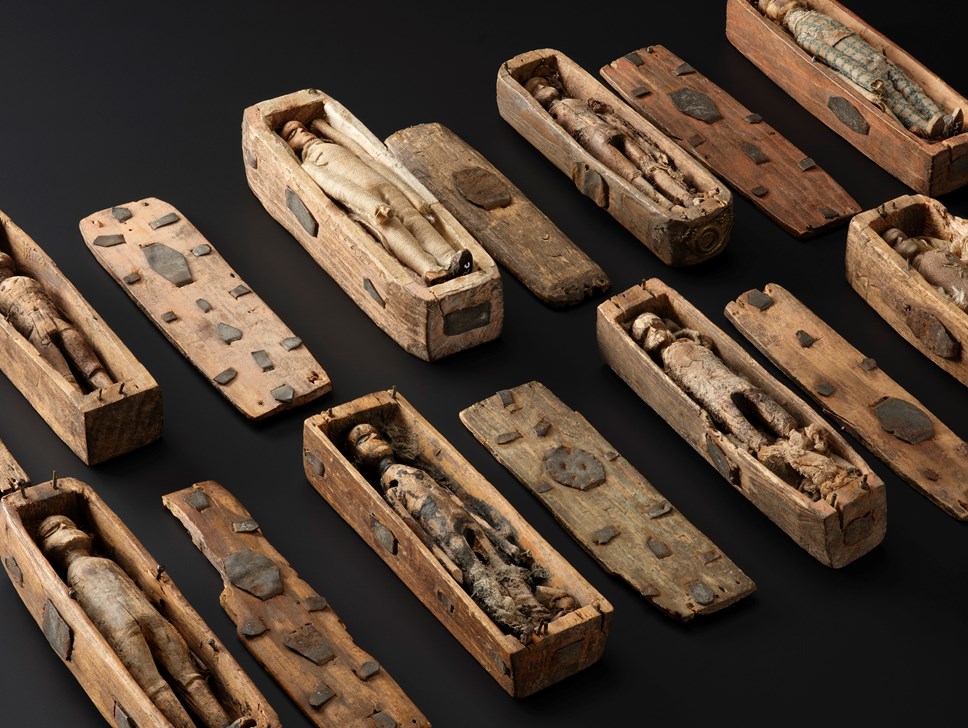 Anatomy: A Matter of Death and Life
A major new exhibition at the National Museum of Scotland looks at the history of anatomical study, from artistic explorations by Leonardo da Vinci to the Burke and Hare murders.
Anatomy: A Matter of Death and Life (2 July to 30 October 2022) examines the social and medical history surrounding the practice of dissection of human bodies. It looks at Edinburgh's role as an international centre for medical study and offers insight into the links between science and crime in the early 19th century.
In 1828, William Burke and William and Margaret Hare killed 16 people in the impoverished Edinburgh district of West Port and sold the bodies to an anatomist for dissection. The exhibition examines the circumstances that gave rise to the murders and asks why they took place in Edinburgh. It unpicks the relationship between science and deprivation and looks at the public reaction to the crimes and the anatomical practices responsible for them.
Covering 500 years of medical exploration, Anatomy opens with early examples of anatomical art, including sketches by Leonardo da Vinci, lent by Her Majesty The Queen from the Royal Collection. These introduce the search for understanding about the human body and anatomy's place in the development of medical knowledge across Europe.  
Visitors to the exhibition, which is sponsored by Baillie Gifford Investment Managers, will find out more about the role anatomy played in the Enlightenment. In the 18th century, Edinburgh developed into the leading centre for medical teaching in the UK, and the demand for bodies to dissect and study vastly outstripped legitimate supply. The acquisition of bodies was intertwined with poverty and crime, with grave-robbing - stealing unprotected bodies for dissection - becoming a common practice.
On display will be a 'mort safe'; a heavy iron box placed over a coffin to deter would-be body snatchers. Other notable objects in the exhibition include a full-body anatomical model by pioneering model maker Louis Auzoux, ground-breaking casts of body parts and William Burke's skeleton and written confession.
The exhibition closes by highlighting the changing practices and attitudes around body provision in the century and a half since the Burke and Hare murders, bringing the story right up to date. It looks at the modern approach to body donation at universities in Scotland and contrasts the ethics, practices and beliefs today with those of two centuries ago.
Dr Tacye Phillipson, Senior Curator of Modern Science at National Museums Scotland said:
"Anatomical knowledge is crucial to medicine, and Edinburgh was a key centre for medical teaching and the development of modern medicine. However, this work relied on the dissection of bodies, the sourcing of which was often controversial and distressing. Anatomists could only get the quantity of bodies they wanted through dehumanising the dead and financing a murky industry. Murder was a particularly shocking consequence of this, with people killed for the sale price of their bodies. This fascinating exhibition explores the relationship between society, poverty, ethics and science at that time, and exposes the human cost of early medical advancement."
Admission: Adults: £10, over-60s £8.50, concessions £7.50. Free entry for National Museums Scotland members and under 16s.



Anatomy: A Matter of Death & Life is part of Edinburgh Art Festival, taking place between 28 July and 28 August 2022.
edinburghartfestival.com/hello-2022
@edartfest
#festivalcity
Notes to editors
Ends 
Further information and images from: 
Alice Wyllie or Bruce Blacklaw, National Museums Scotland Press Office on 0131 247 4288/4165 or a.wyllie@nms.ac.uk / b.blacklaw@nms.ac.uk  
About National Museums Scotland 

National Museums Scotland is one of the leading museum groups in the UK and Europe and it looks after collections of national and international importance. The organisation provides loans, partnerships, research and training in Scotland and internationally. Our individual museums are the National Museum of Scotland, the National Museum of Flight, the National Museum of Rural Life and the National War Museum. The National Museums Collection Centre in Edinburgh houses conservation and research facilities as well as collections not currently on display. 

Twitter: @NtlMuseumsScot 
Facebook: www.facebook.com/NationalMuseumsScotland 
Instagram: @NationalMuseumsScotland 


Bheireadh Oifis nam Meadhanan eadar-theangachadh Gàidhlig den bhrath-naidheachd seachad do bhuidhinn mheadhanan bharantaichte. Cuiribh fios do dh'Oifis nam Meadhanan airson bruidhinn air cinn-latha freagarrach.