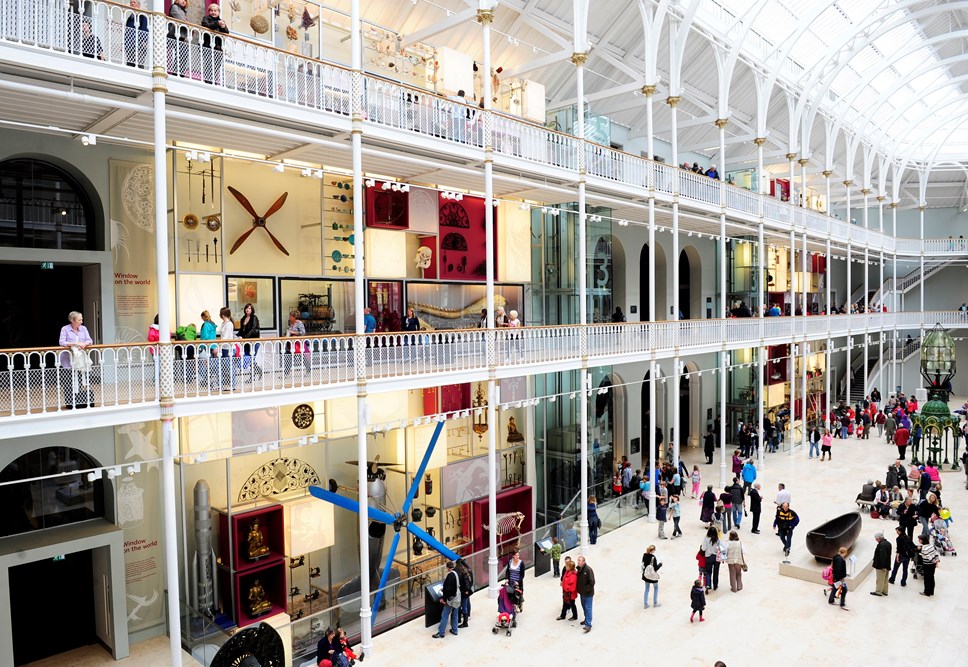 National Museums Scotland launches Gaelic Language Plan consultation
National Museums Scotland has launched a consultation to inform the development of its third Gaelic Language Plan.
With a deadline of 5pm on Sunday 17 July, National Museums would like to hear views from all interested individuals and external organisations.
The new plan will run from 2022-2027 and will be developed in line with the Gaelic Language (Scotland) Act 2005.
The purpose of the plan is to set out National Museums Scotland's commitment to the aspirations and objectives in the National Plan for Gaelic, in the context of the organisation's wider strategic plan – and using the breadth of our multidisciplinary collections to engage with as many audiences as possible.
The consultation will run for six weeks, closing on Sunday 17 July.
Your Views
Details of how to give your views are available at Gaelic Language Plan / Plana Gàidhlig | National Museums Scotland (nms.ac.uk).
Written responses should be sent to gaelicplan@nms.ac.uk no later than 5pm on Sunday 17 July.
A Gaelic language version of this media release can be found at Taighean-tasgaidh Nàiseanta Alba A' Sireadh Bheachdan air a Phlana Gàidhlig (nms.ac.uk)
Ends
Notes to editors
About National Museums Scotland
National Museums Scotland is one of the leading museum groups in the UK and Europe and it looks after collections of national and international importance. The organisation provides loans, partnerships, research and training in Scotland and internationally. Our individual museums are the National Museum of Scotland, the National Museum of Flight, the National Museum of Rural Life and the National War Museum. The National Museums Collection Centre in Edinburgh houses conservation and research facilities as well as collections not currently on display.