News
3 items found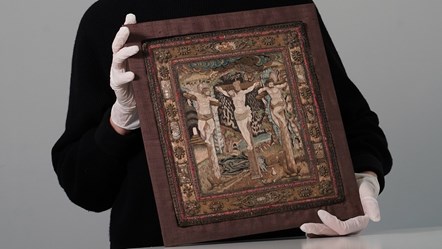 A rare embroidery dating from the early seventeenth century has been acquired by National Museums Scotland. The exquisite textile has been acquired with the support of textile collector and philanthropist Leslie B. Durst and coincides with the announcement of three Leslie B. Durst Textile Conservation Internships.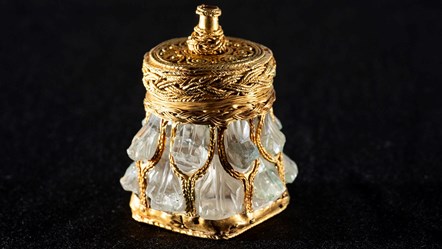 A rare rock crystal jar found wrapped in textiles as part of the Galloway Hoard has been conserved, revealing a Latin inscription written in gold. The inscription says the jar was made for a bishop named Hyguald.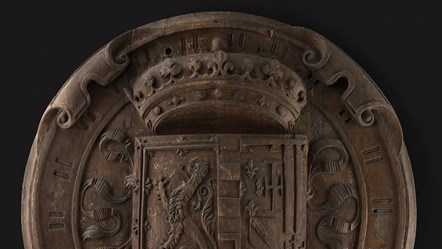 A series of oak armorial panels from a house inhabited by Mary Queen of Scots's mother Marie de Guise, Regent of Scotland and wife of James V, have been acquired and conserved by National Museums Scotland. The announcement coincides with the birth date of Mary, Queen of Scots (8 December 1542).